1. Tap the heart icon to add а definition to your Favorites.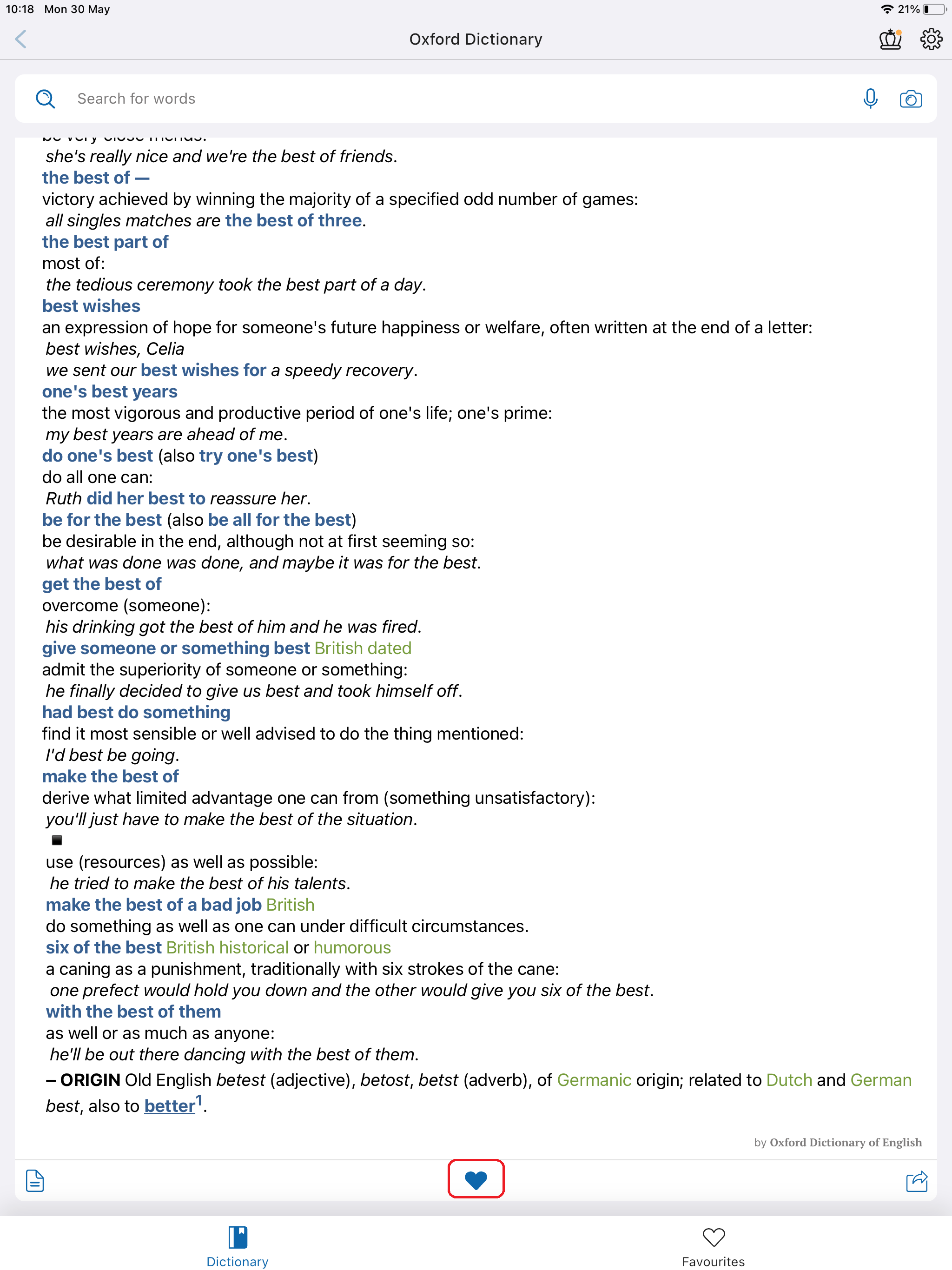 2. Tap the other heart icon at the bottom right corner of your screen.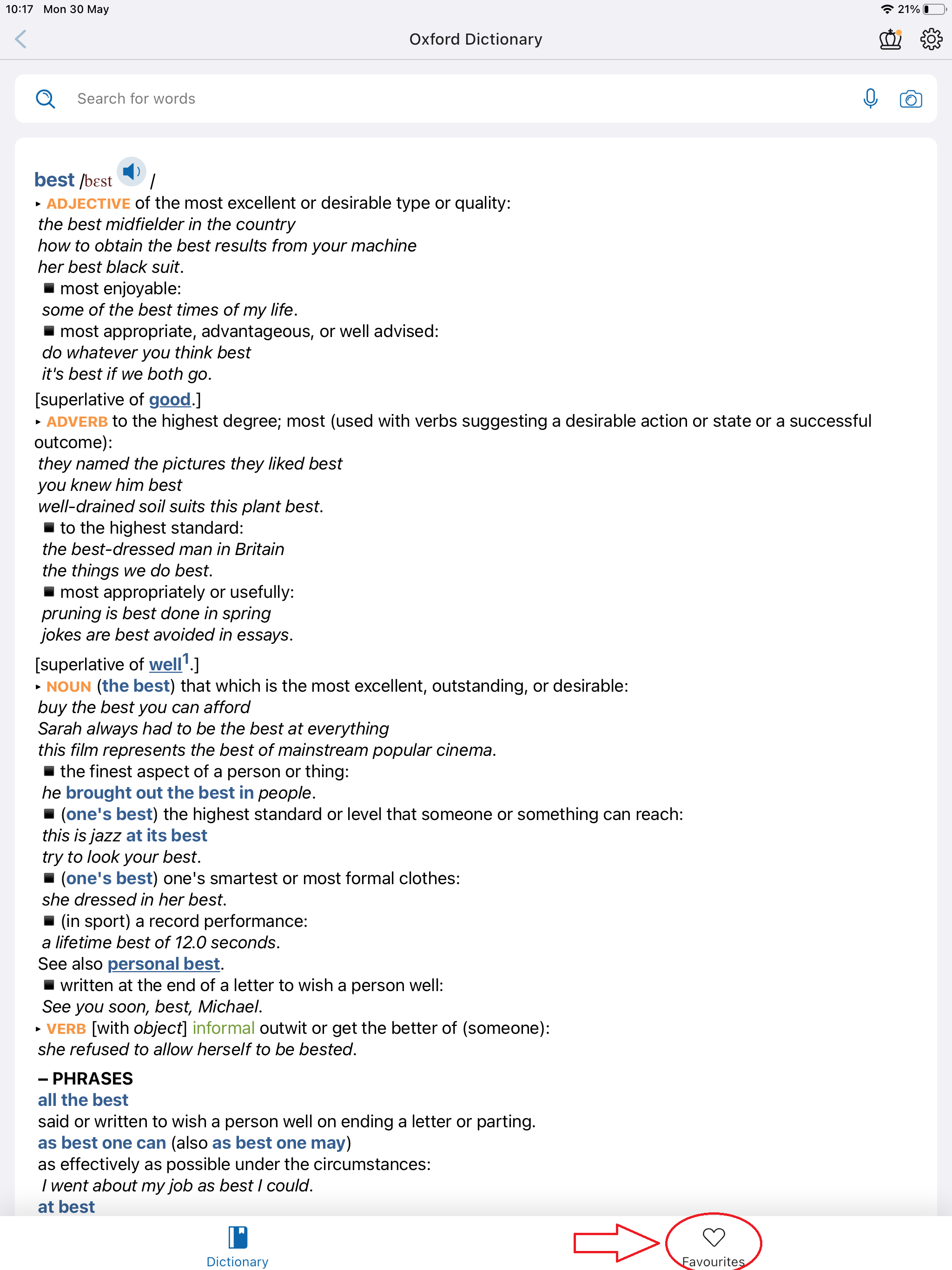 3. The selected definition(s) will display below your folder/folders.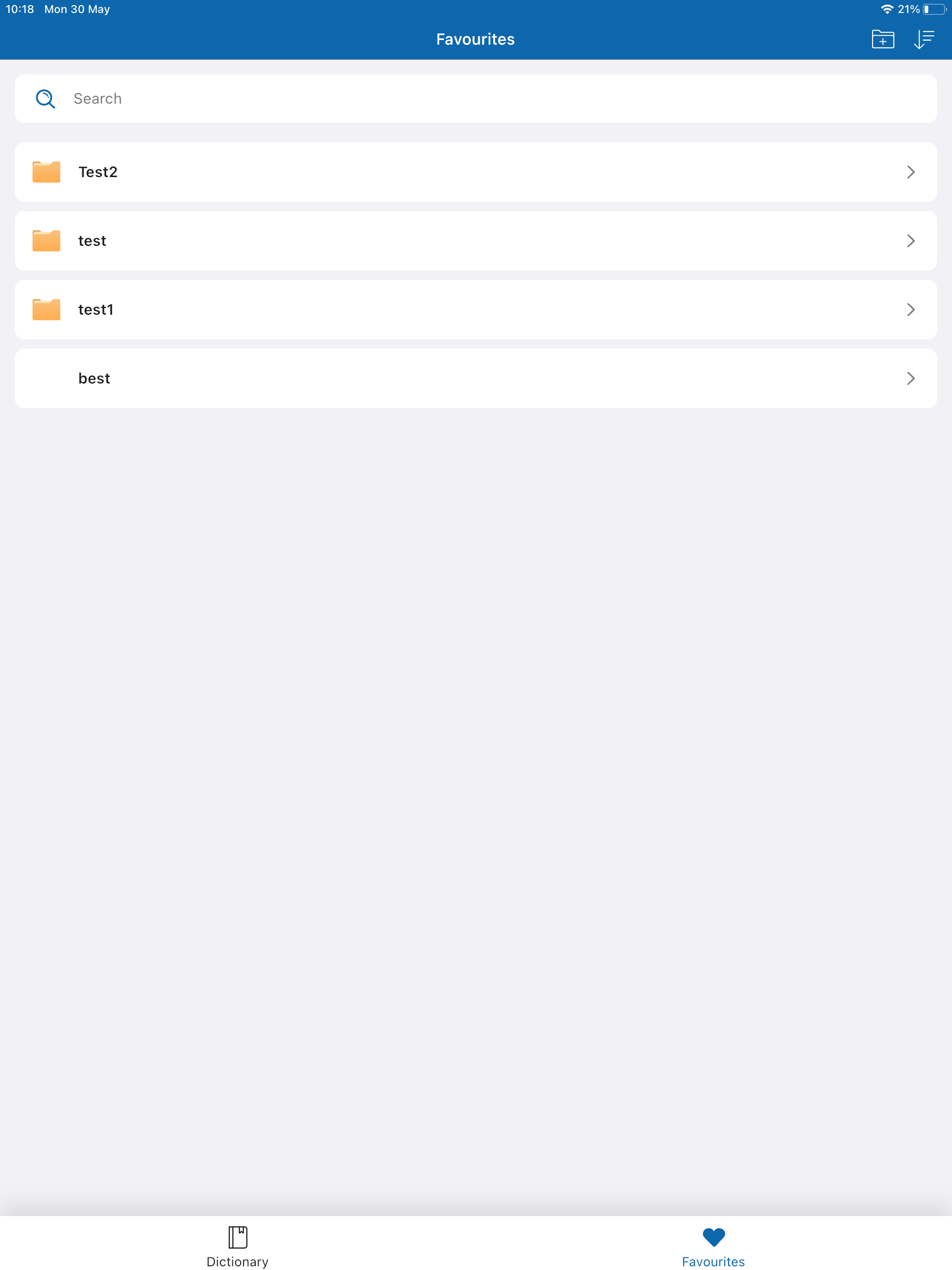 4. Tap and hold on a definition.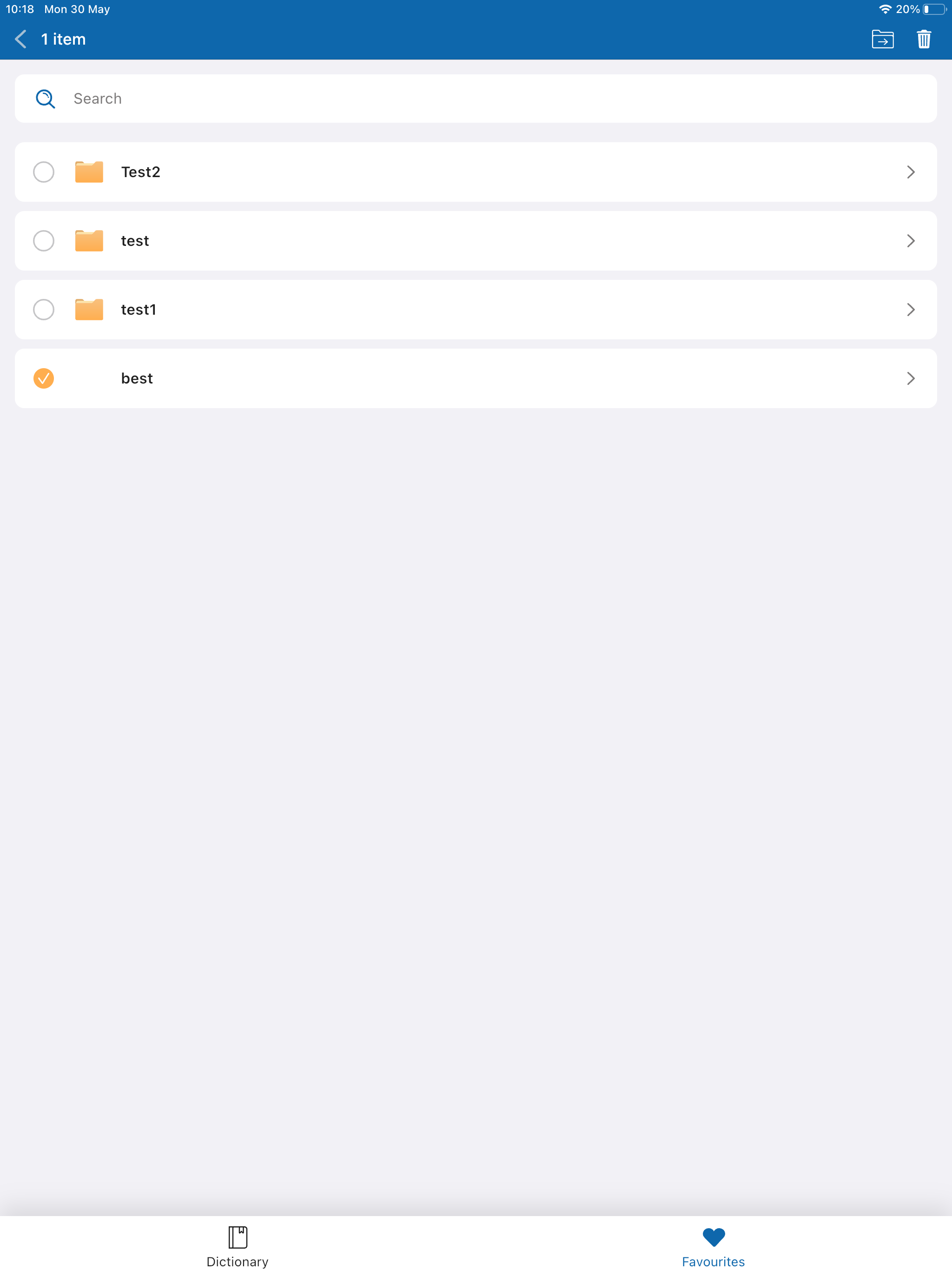 5. Tap the move icon.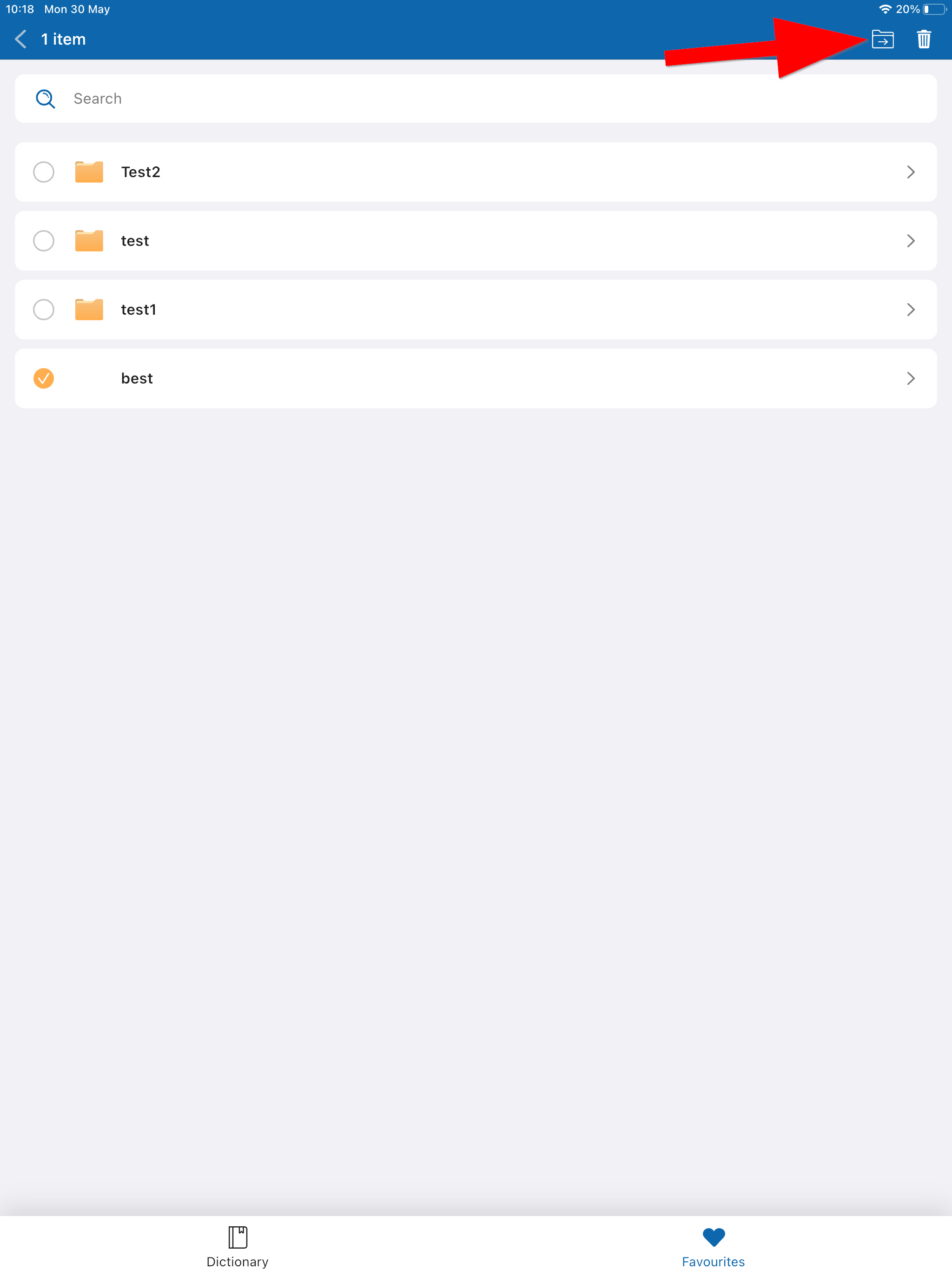 6. Tap the folder where you want to save the Favorite definition and tap Move.