How to restore on Android
If you acquired the Premium license via an in-app purchase regarding a one-time payment, follow the steps below to activate it:


Open device settings, accounts, Google account - make sure to list only the Google account, used for the purchase and make sure you have uninstalled the free version
Open Play Store app with that account - Tap on your profile icon
Manage apps and device
Tap on Manage
Tap on Installed>>A drop down menu will appear
Tap on Not installed
Located the app>>Tap on the check box on the right
Tap on the Download icon at the top right corner
If you acquired the Premium license via an in-app subscription payment, follow the steps below to activate it:

On your Android phone or tablet, open the Google Play Store .
Check if you're signed in to the correct Google Account.
Tap on your profile.Tap on Payments and Subscriptions>>Subscriptions.
Select the subscription you want to start again.
Follow onward instructions

If you purchased the Premium Dictionary from our - MobiSystems' - website.
Install the Free version of your Dictionary
Launch the app > open Settings > Redeem code > paste/enter your 13-digit MobiSystems activation key there
If you acquired a Premium license via Huawei App Gallery:
1. Uninstall the dictionary app you have at the moment.
2. Make sure you are signed-in the Huawei App Gallery with the account you used for the purchase.
3. Sign-out and sign-in again.
4. Download the app from the App Gallery- the device will recongnize your purchase.
Disclaimer: If you are using few accounts on your device at the same time, the Premium license may not restore. Please make sure you only have the account used for the purchase on your device as well as Play Store.
How to restore on iOS
If you have uninstalled the app from your device and now installing it again on the same device, you will need to restore the Premium purchase to activate its features manually.

1. Open the app and tap the Crown icon.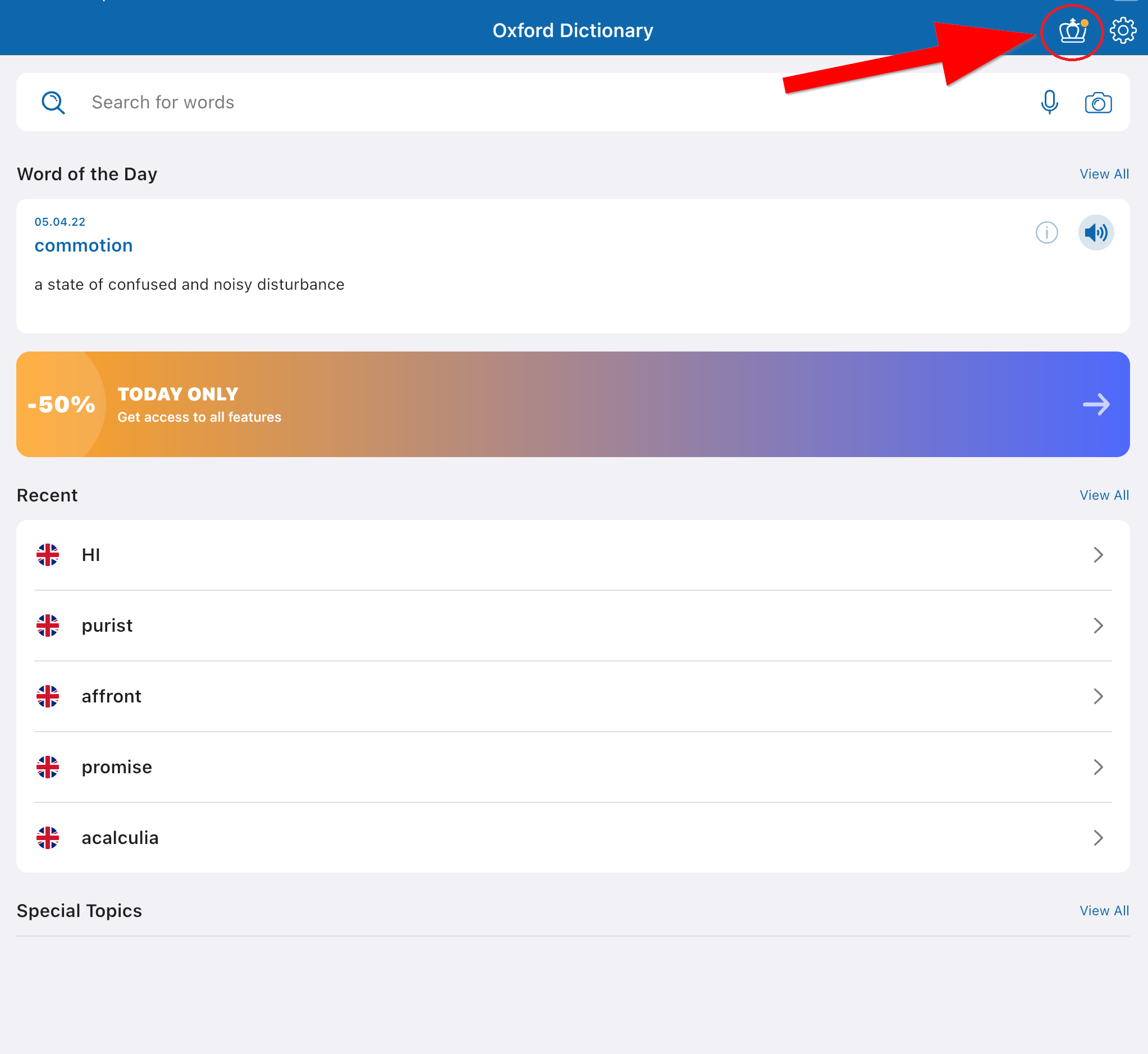 2. On the Premium pop-up, tap Restore purchases.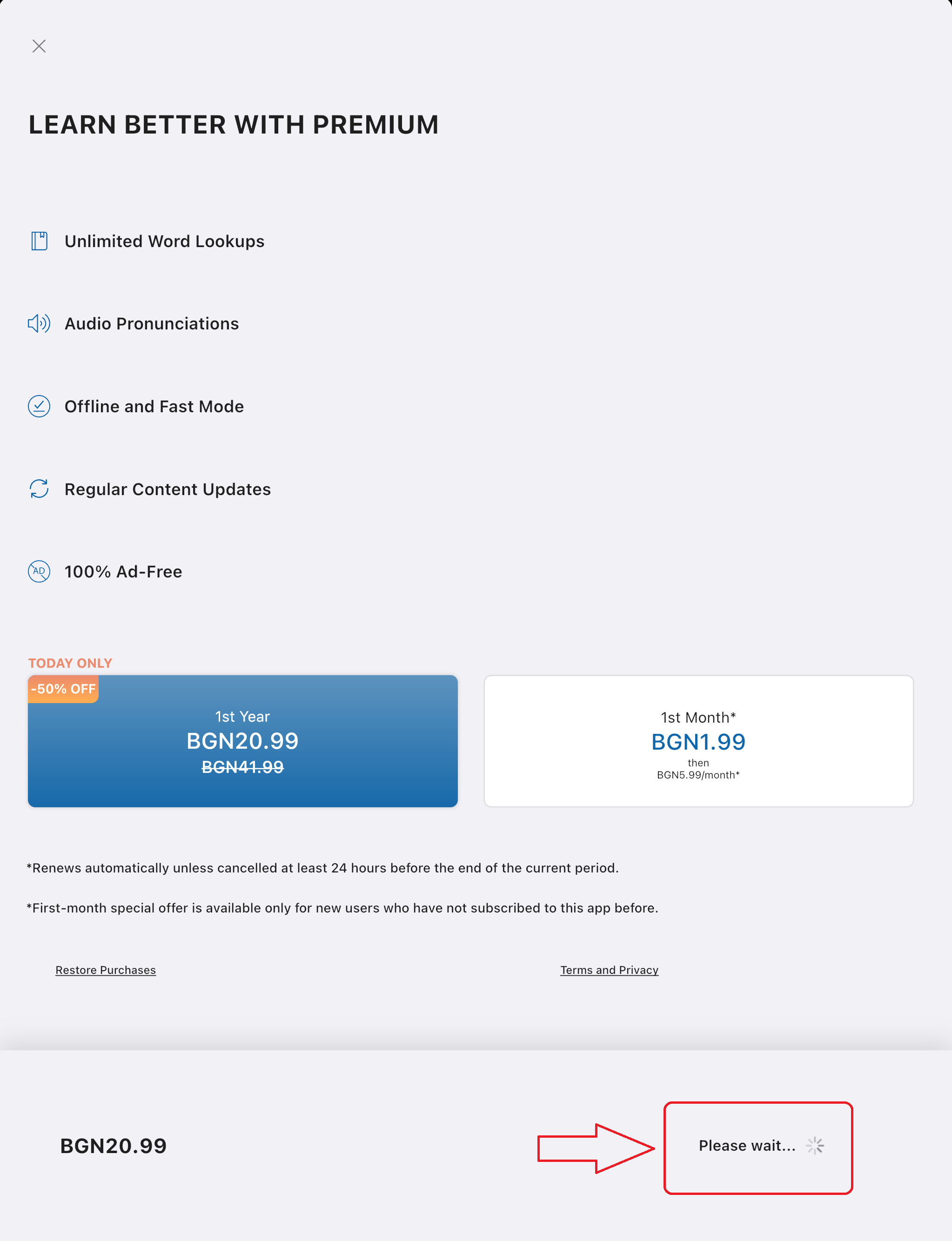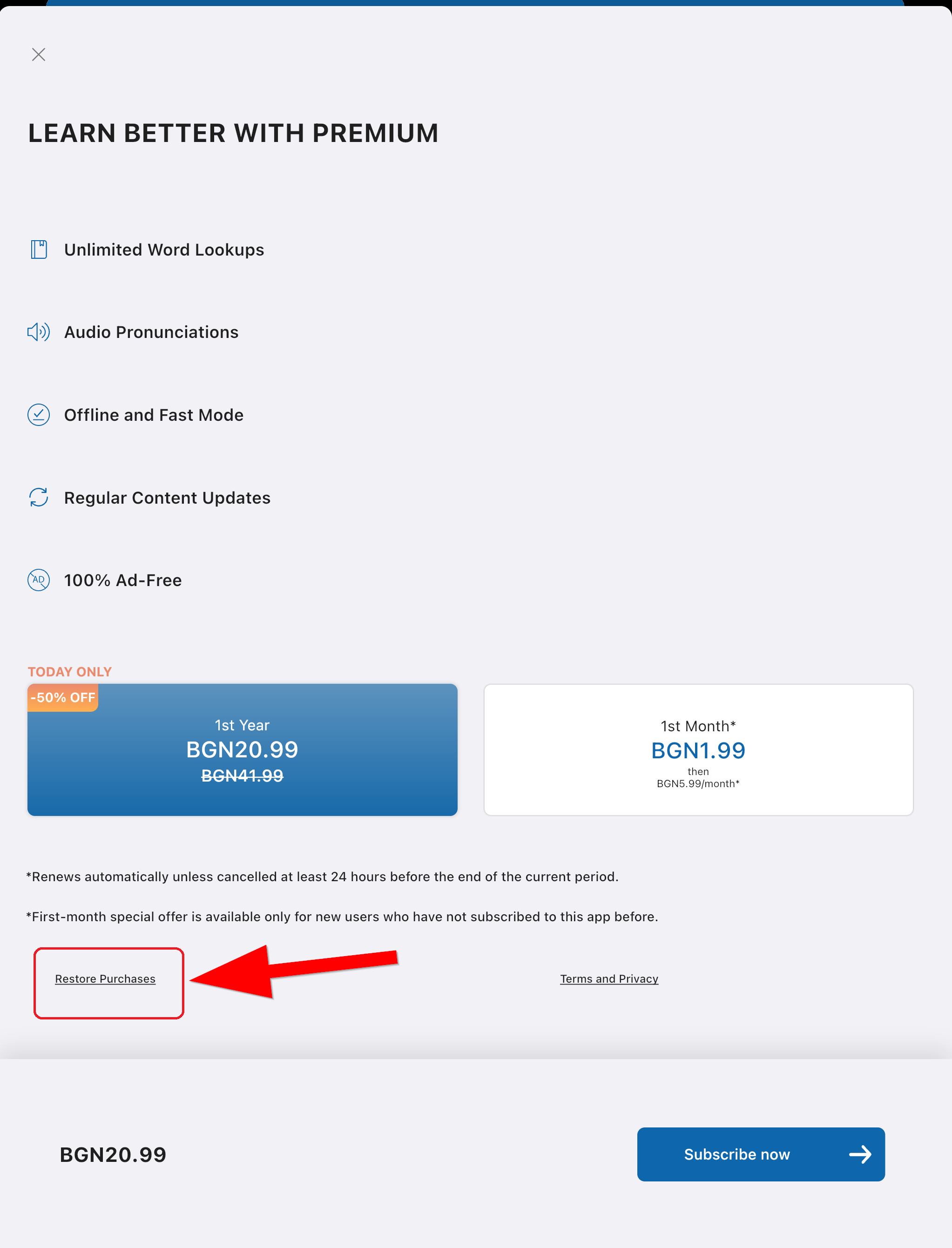 *If you have changed devices and don't see the Dictionaries app on the new one

1. On Apple App Store, find the app and Sign in with the purchase ID (if necessary).


2. Tap the Download icon.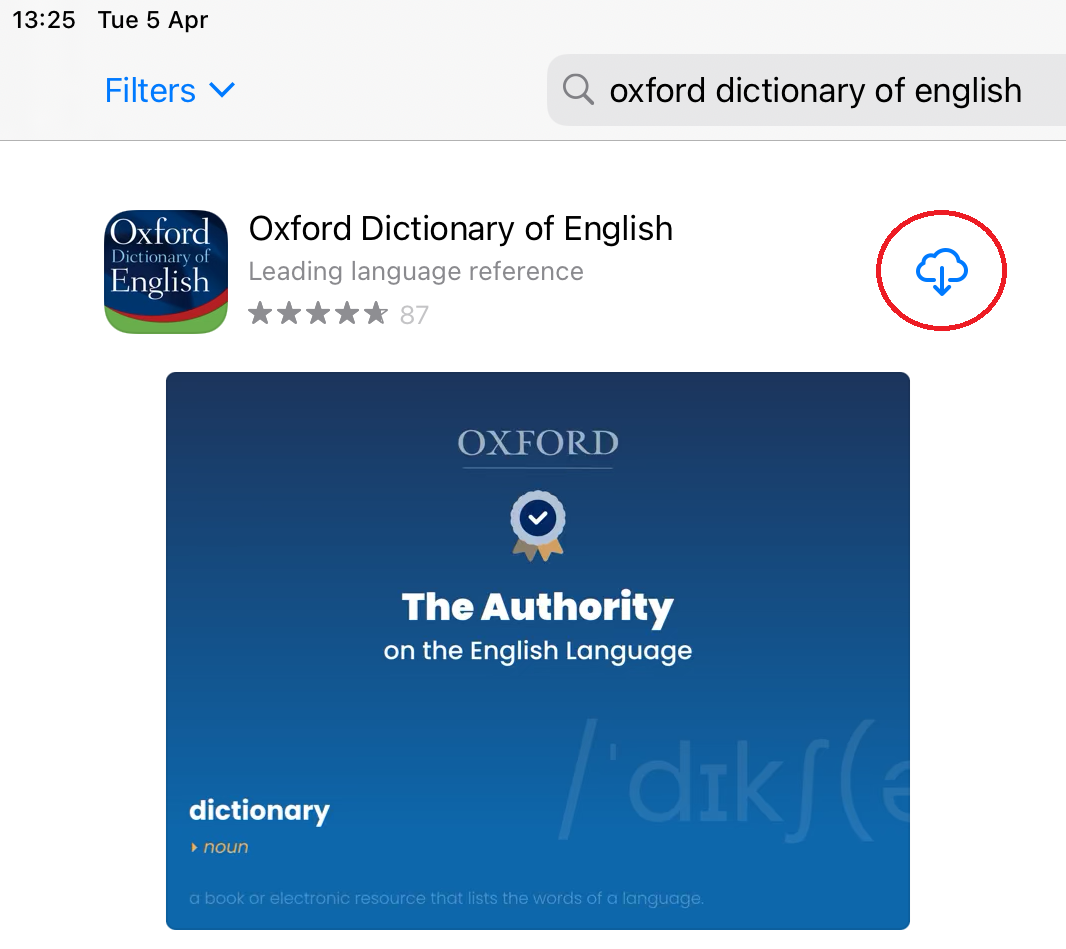 3. Wait for the download and tap Open.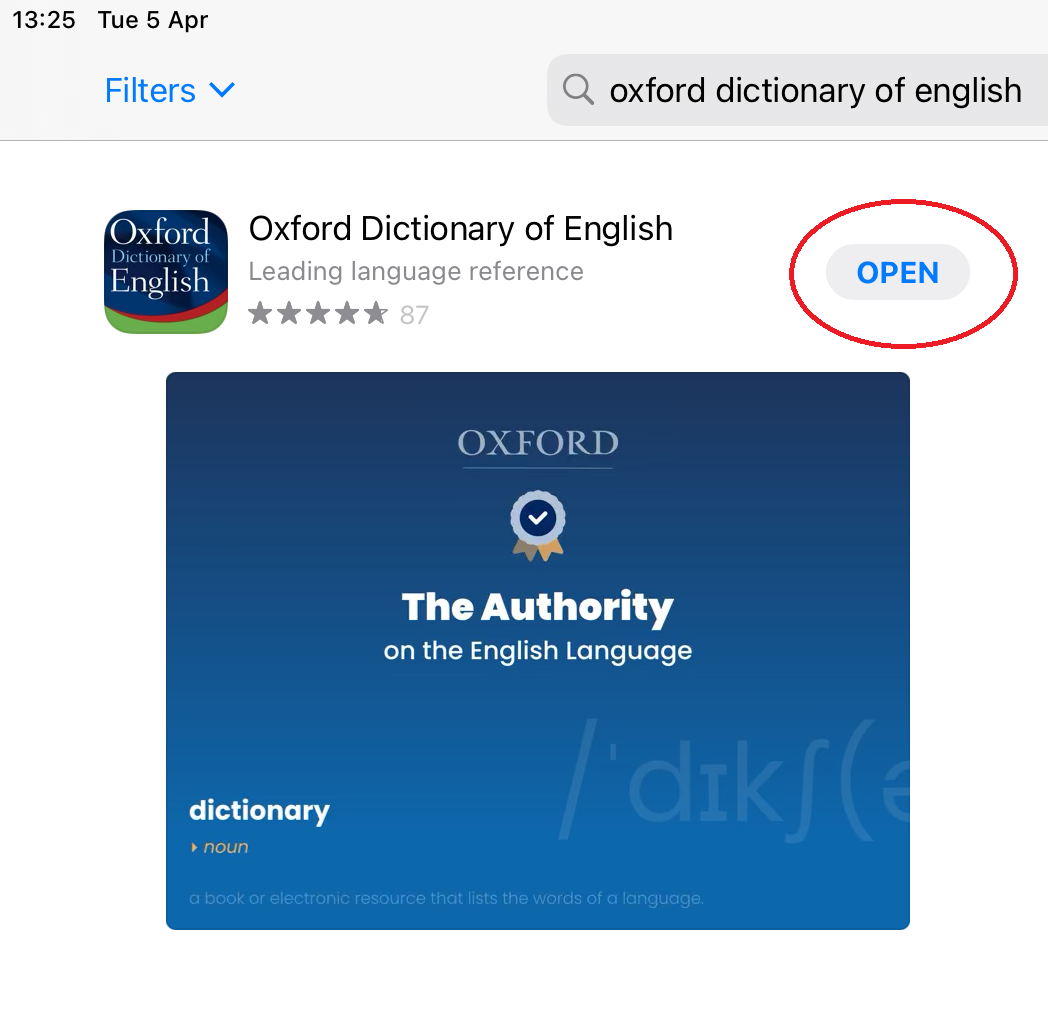 4. The Premium license will activate immediately.