Backup photos and videos Android
You can secure your photo and video files in MobiDrive via an automatic backup.

1. Open MobiDrive on your device.

2. Click the Contextual menu icon.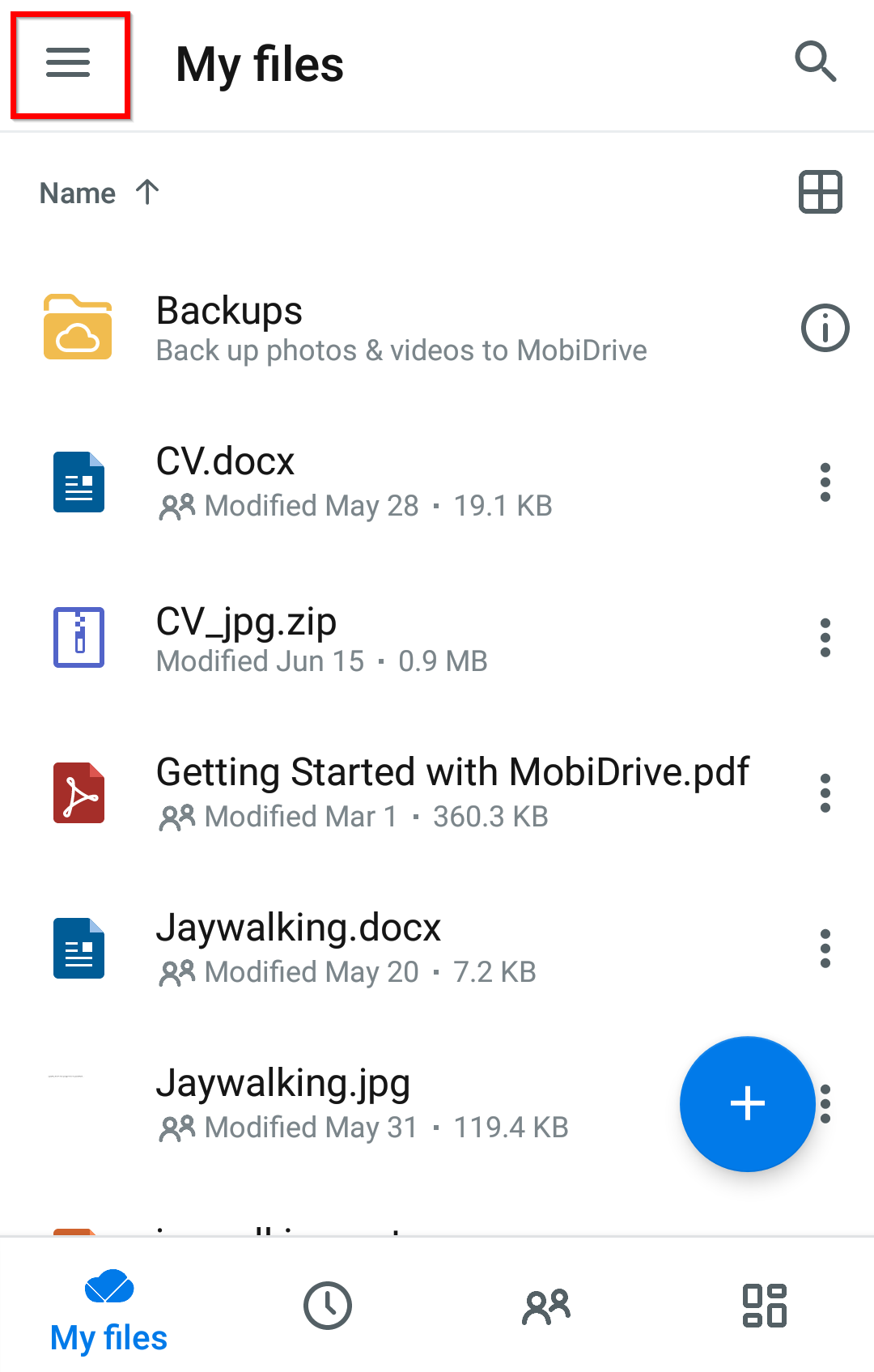 3. Click Settings.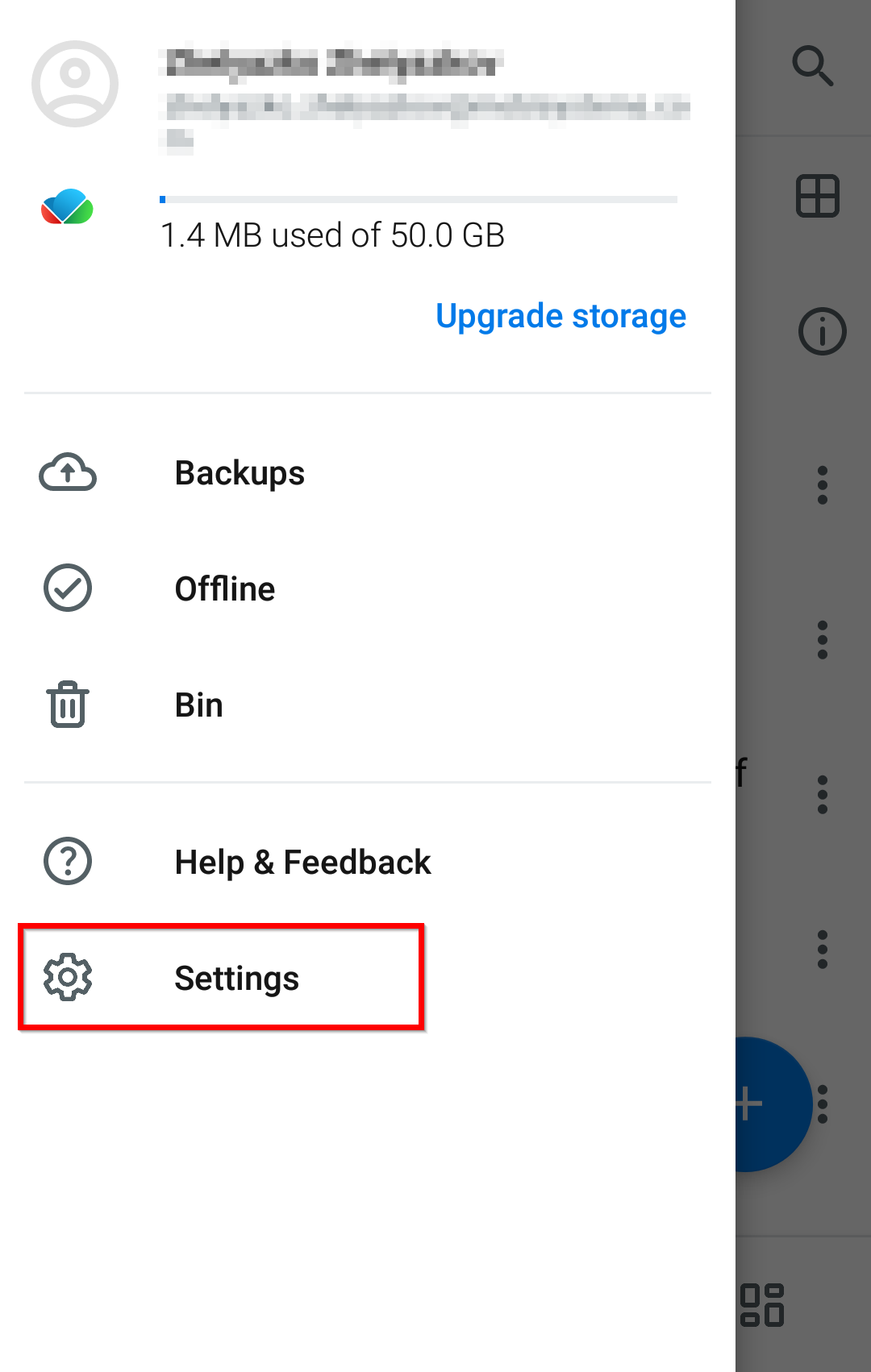 4. Click Backup settings.





5. Activate the Backup option and select which type of media files you would like to back up.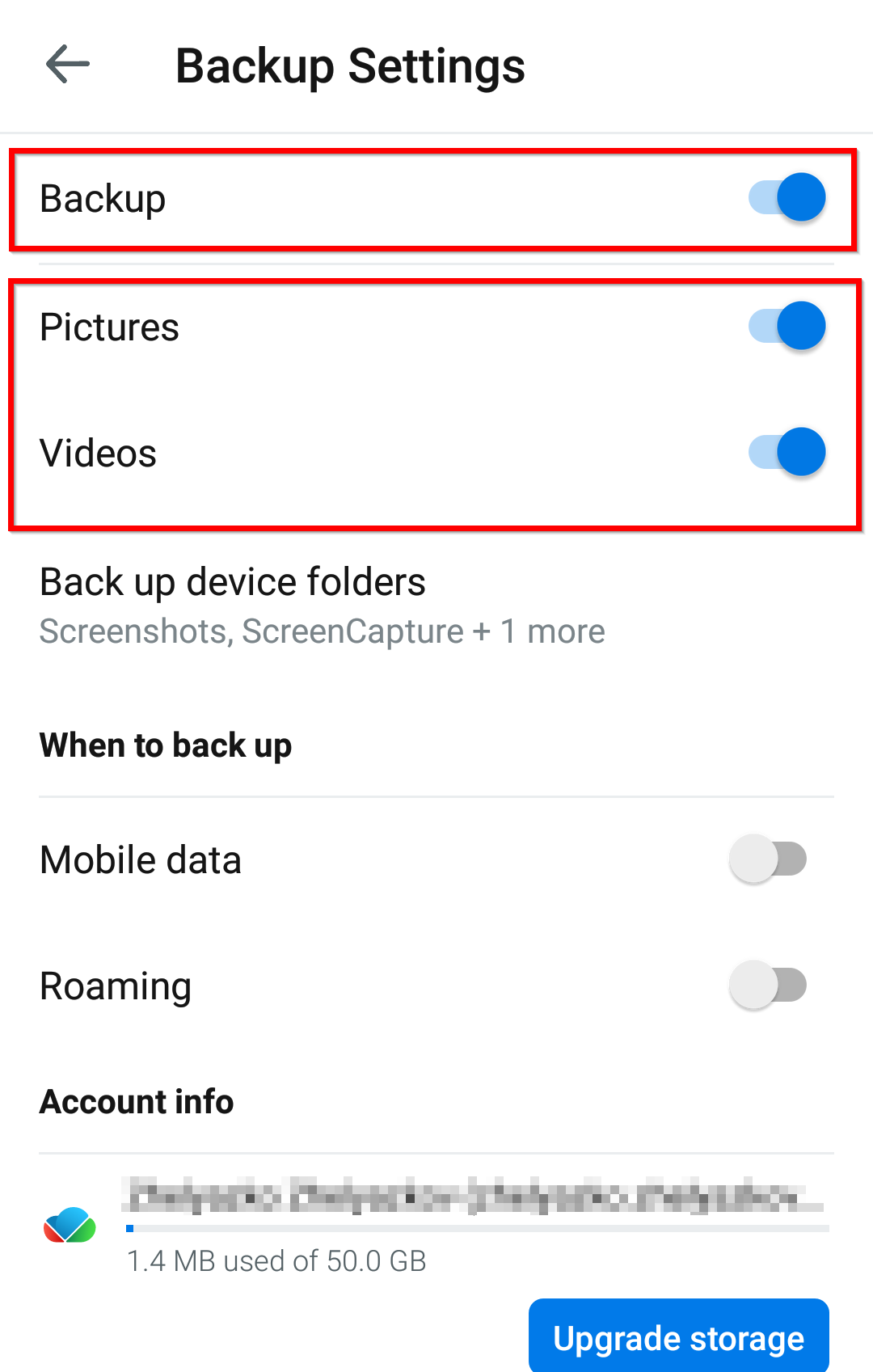 6. You can select which device folders to back up from Back up device folders.



7. MobiDrive will automatically locate and back up your photo and video files from your device. You will be able to review your backup files in Collections.
Backup photos and videos iOS
Activate automatic Backup if you need all your device photos and videos automatically stored and secured in your MobiDrive cloud storage.


1. Open MobiDrive on your iOS device and tap Account.





2. Tap Backups.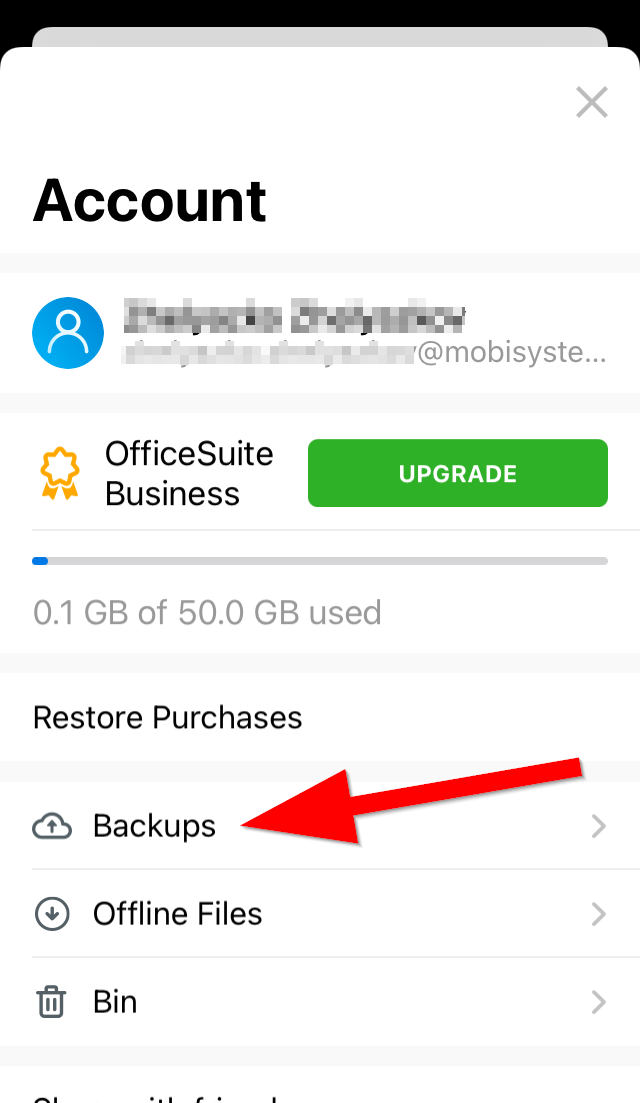 3. Activate which type of files you want to back up in MobiDrive automatically.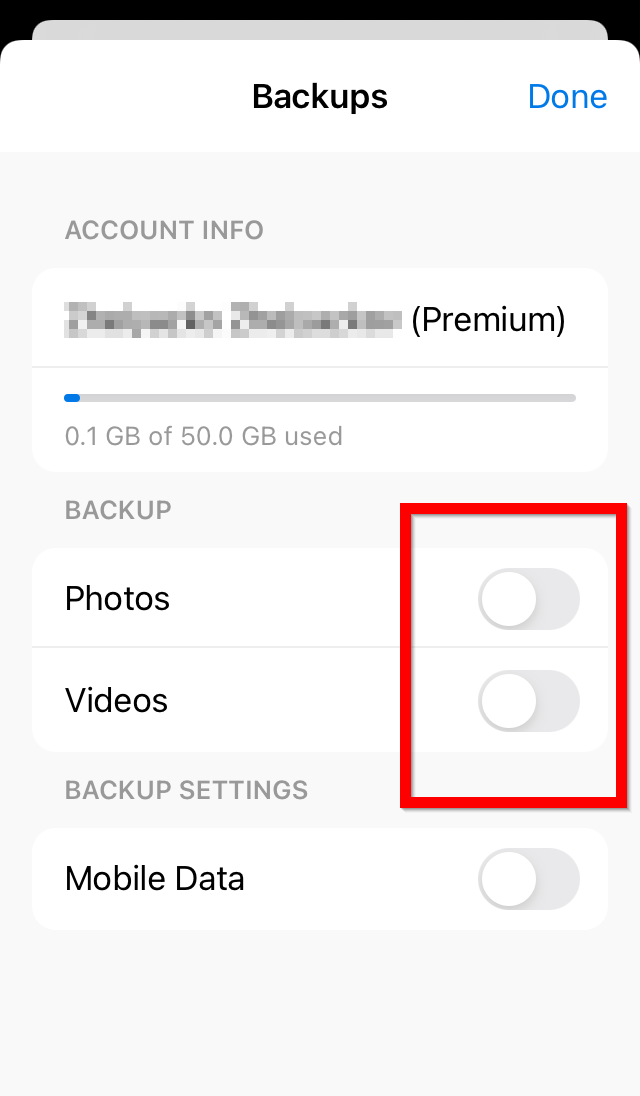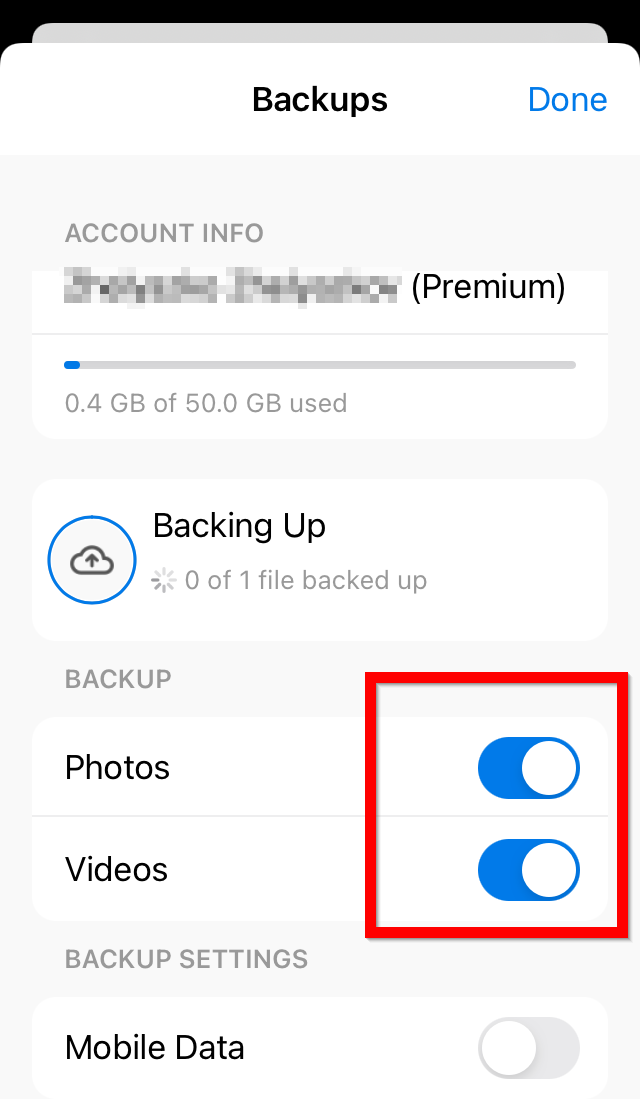 *Alternatively

1. While on My Files, tap Backups.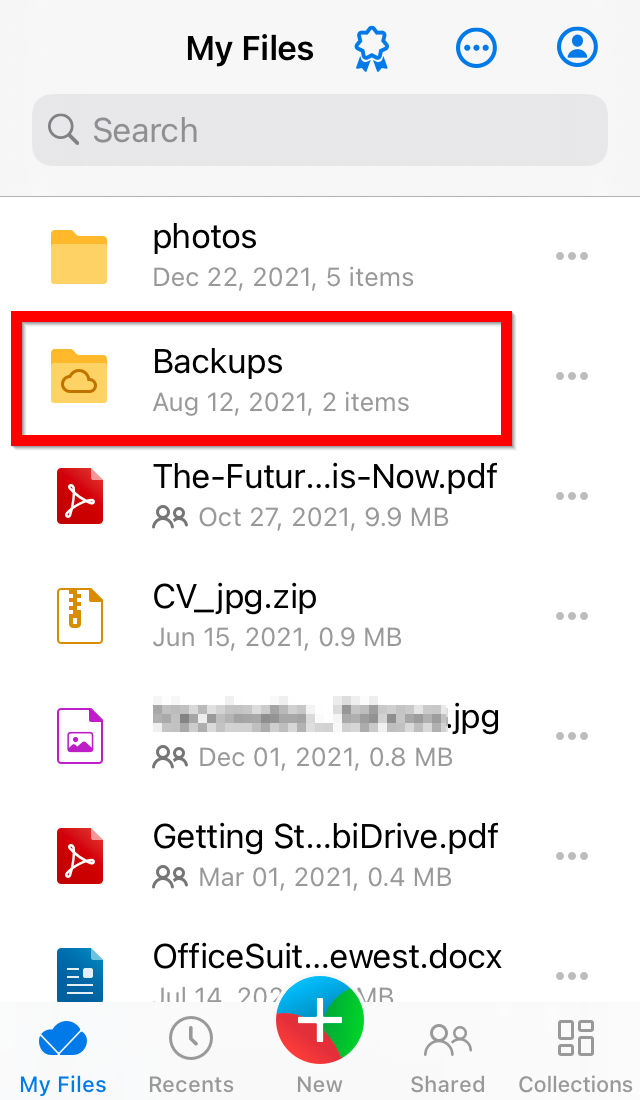 2. Activate/Deactivate Backup.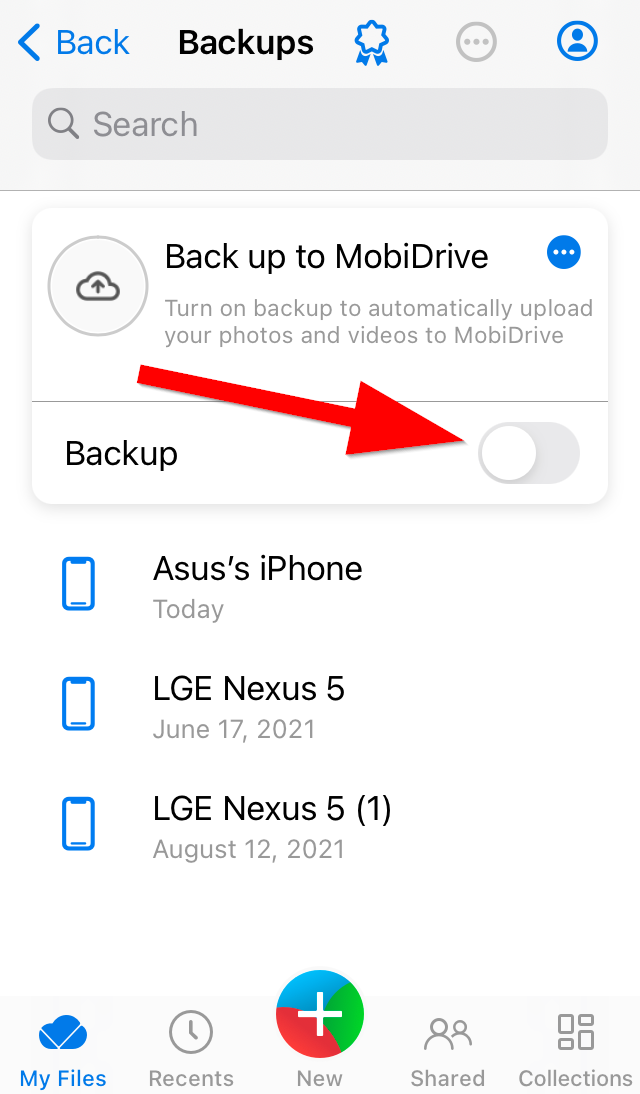 Here you can also inspect every device's storage you have connected to your MobiDrive account.