Vault allows for a new layer of security to your files. Vault is a protected area in File Commander that you can only access with a strong authentication method, such as your fingerprint, password or PIN.

Set up Vault
To get started, tap the Vault tile on Home.
If the tile is missing, tap the Customize button in the top right first.
Choose your authentication method.
Tap the + icon to select the files or folders you want moved to Vault, or create a New folder.
Alternatively,
Locate a file or a folder you want moved to the Vault.
Tap the contextual menu, tap Move to Vault.
Delete Vault

In Vault, tap the Menu in the top right.
tap Delete Vault.

Note that the action can not be reversed.

Reset Vault
Your Vault PIN or password cannot be restored. Any files or folders within Vault will be deleted. The action can not be reversed. To reset Vault:

1. Open Vault from Home.
2. Tap 'I don't remember my password'.
Vault on SD card
Vault setup allows you to choose either your SD card or internal memory.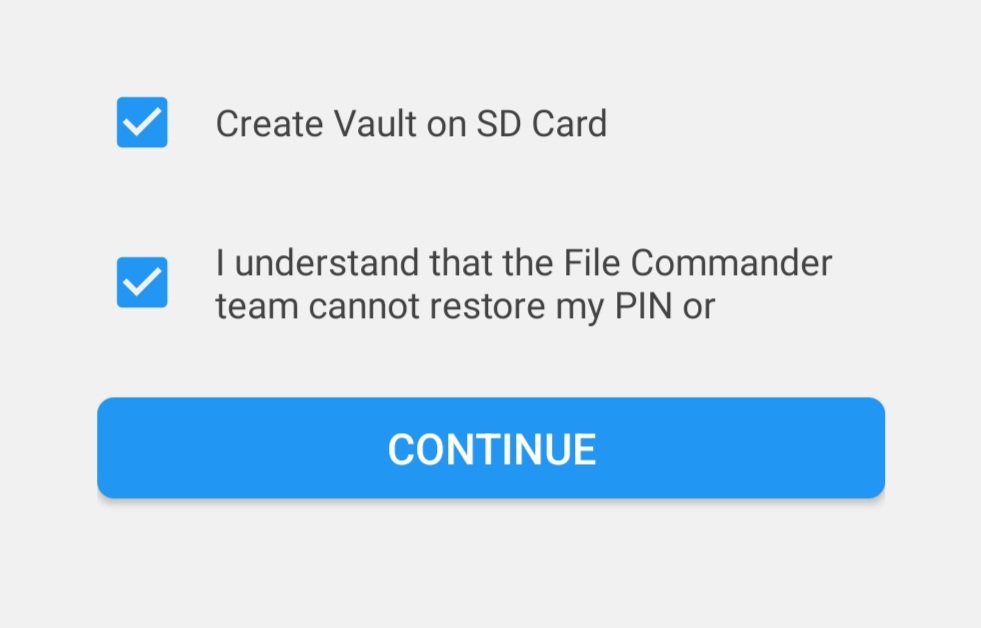 Once Vault is set up, it cannot be moved from one location to another. However, if you wish to change the location, you can unsecure your files and folders first and then set up Vault again in the desired location.
Please be aware that files deleted from the Vault cannot be restored; they are permanently and irreversibly deleted.