1. Tap Menu.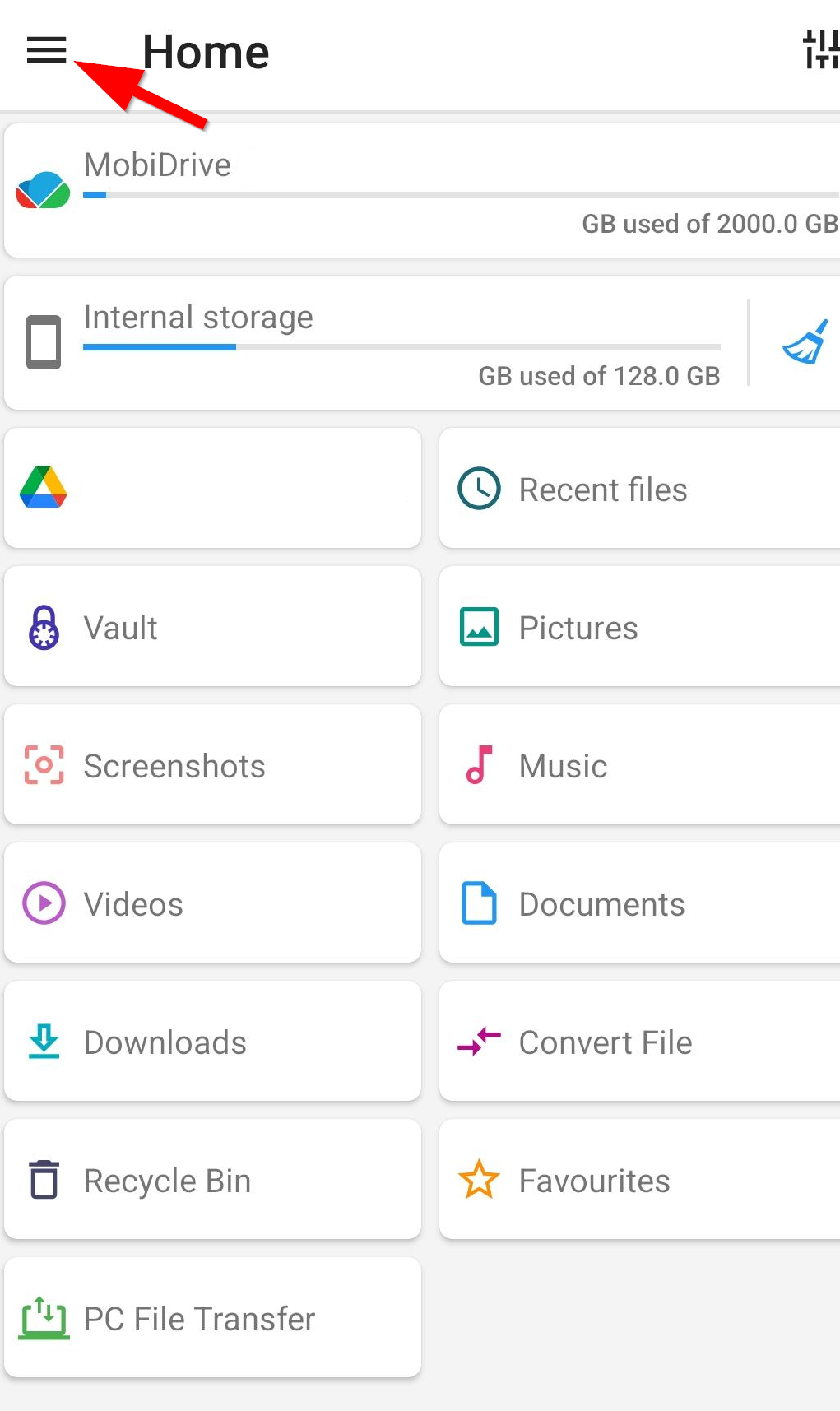 2. Tap on Add Cloud.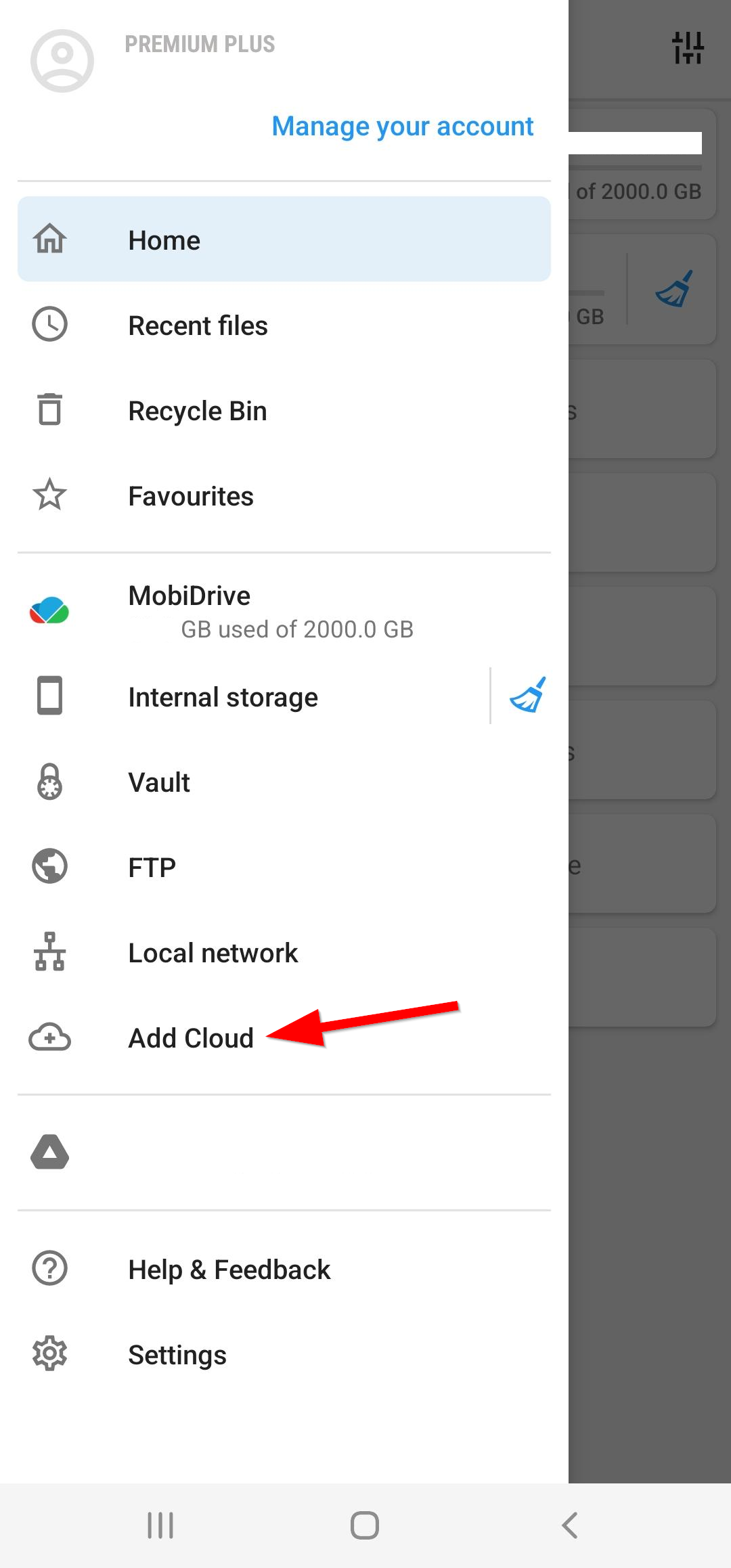 3. Tap the provider you have an account with.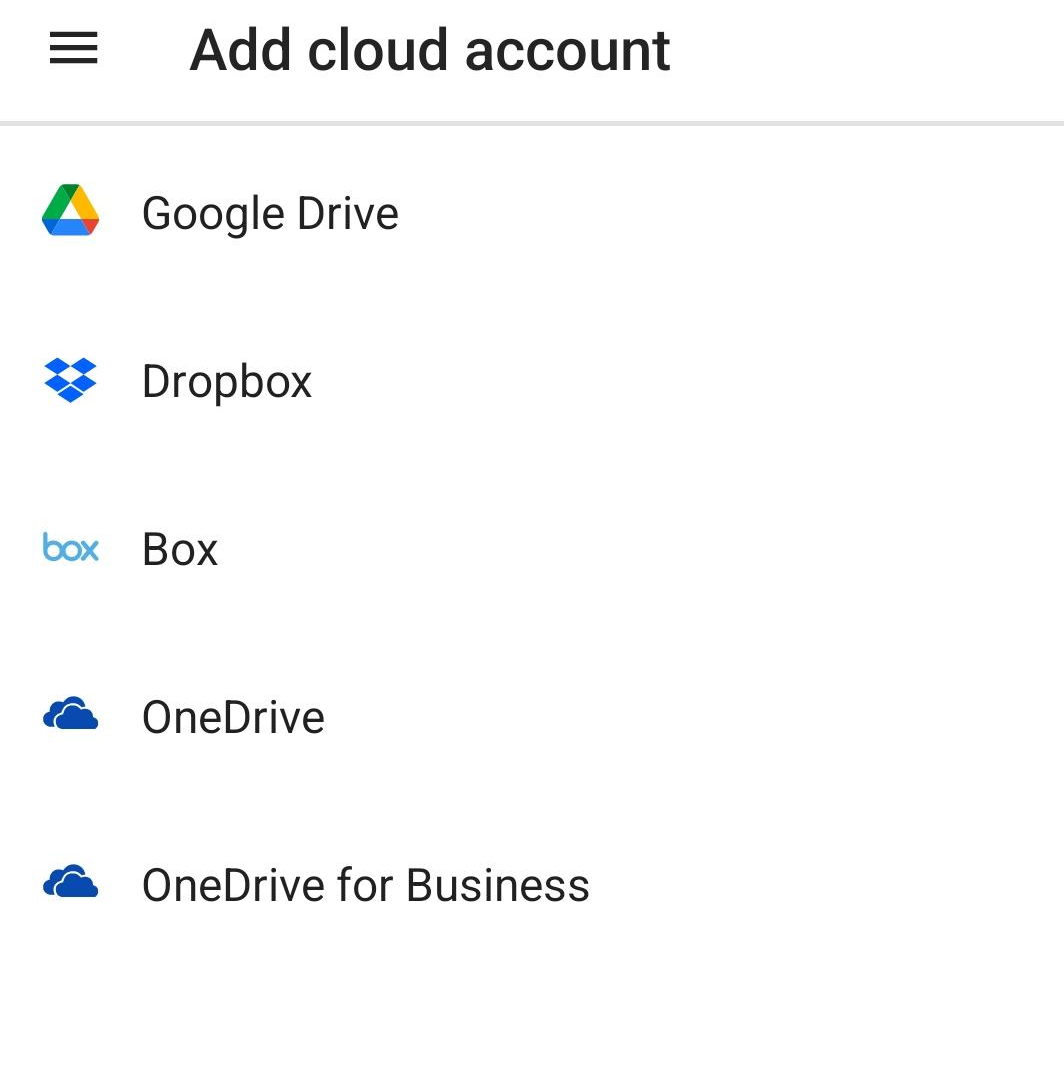 4. Enter the credentials you use with the third-party provider and confirm.

5. Your newly added cloud account will appear in the Navigation drawer and Home.

* You can add more than one account per provider.

* Business and enterprise cloud services and 2-step verification accounts are not supported.

* We cannot guarantee the performance of other providers listed on the 'Add cloud' screen.

* Google Drive is not supported in File Commander for Amazon AppStore.